Announcements

"BE HAPPY IN THE MOMENT, THAT'S ENOUGH.
EACH MOMENT IS ALL WE NEED, NOT MORE."
~ MOTHER TERESA
Worship Service – Streaming Live this Sunday!
Sunday, Oct. 25, the worship service will be streamed live at the same link as before while still being available for later viewing during the week.
Click the link below to view last week's service: https://hbpcusa.org/sermon-archives/lazarus-covid
Help Us Live Stream HBPC Service.  We need you! Experience not necessary. Learn skills that you could use to start your own YouTube channel or make fancy family videos. Get skills while serving the Lord and allow many to experience HBPC services from their home when they can't make it to church.
Check Fraud Alert
A criminal may have stolen your gift to the church. Beginning at the end of September and to the present, Hodges has been the victim of check fraud from checks that are mailed to us. The money has been deposited, but not by us. We are working diligently to address this situation. If you'd like to ensure the church is receiving your gifts, or if you'd like to start giving through another avenue, please contact Chuck at 904-223-6922.
Blood Drive – Sunday, November 8, 2020
November 8, 2020
The OneBlood bus will be in the church parking lot collecting blood donations. If you would like to help by giving blood or need additional information, please contact Tim Keeley at 904-314-3374.

Reminder!
Please remember to wear your nametags.
HBPC Preschool Update
The preschool is thriving and loving the cool weather. We are looking forward to all the fun things of Autumn!
Thank you for keeping us in your prayers!
Youth Ministry Update

Our Youth and Tweens had a great time at Conner's Amazeing Acres last weekend.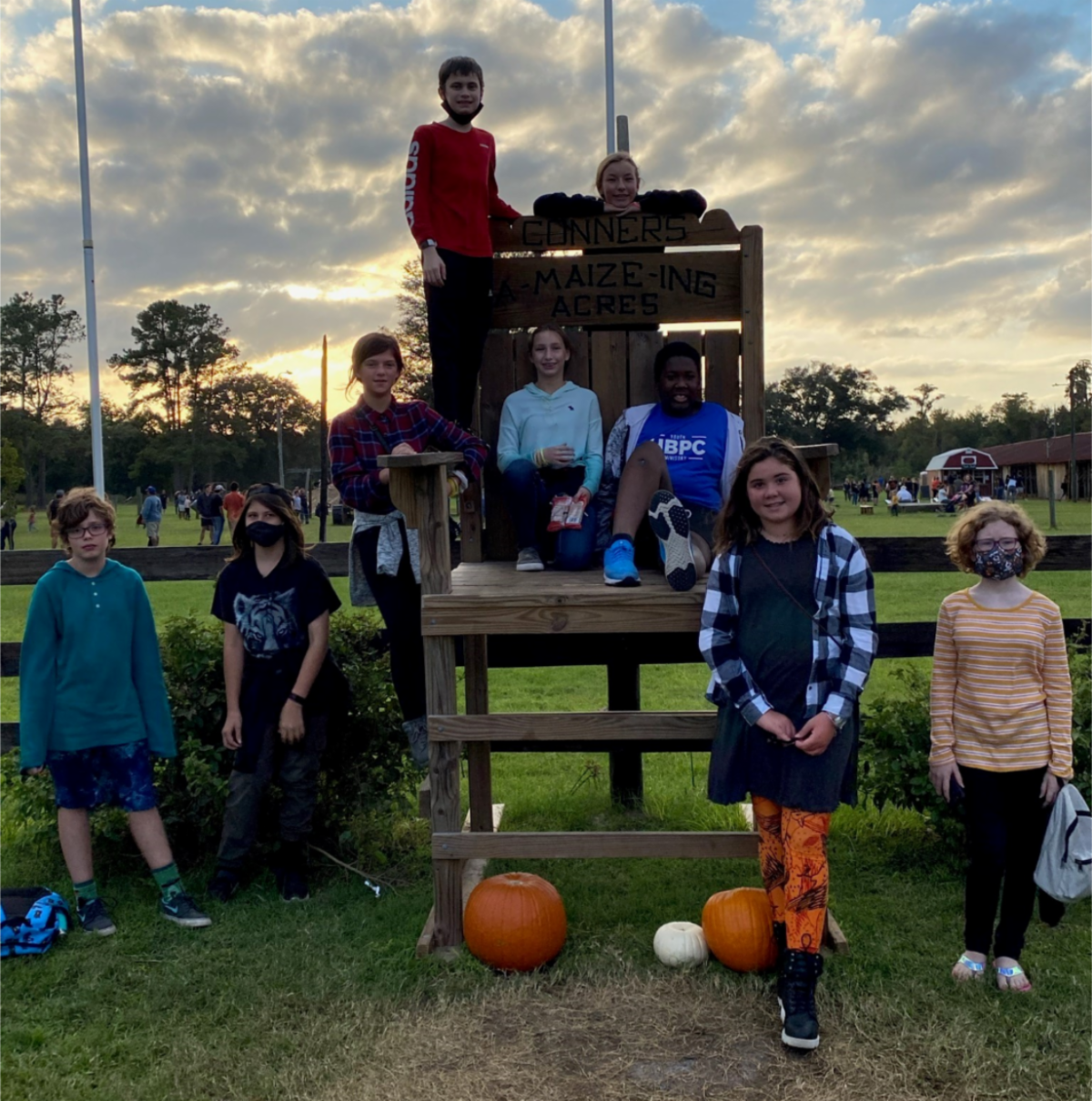 Arlington Community Services Update
We have fed 119 clients and helped 6 families with rent/JEA this month. Thank you for your donations, support and prayers during these uncertain times. 
Current needs are: canned soup, canned peas, canned fruit, sweet potatoes, crackers, canned meats and tuna, small peanut butter and jelly for the homeless, and small toiletries for the homeless.
Mask Mandate
Mayor Lenny Curry issued a mandate late Monday making masks mandatory in public indoor areas, unless you have breathing problems, are at a restaurant, or are under six years of age. In order to be in compliance, we are asking everyone over the age of 6 to wear a face mask. Thank you.
Hurricane Preparedness
This season is proving to be an active hurricane season. Make sure you are prepared.
https://www.coj.net/departments/fire-and-rescue/docs/emergency-preparedness/preparedness/city-of-jacksonville-preparedness-and-response-gui.aspx
COVID-19 Fund
As we are all aware these are unprecedented times and we as a church have to remain strong, prayerful and hopeful. Please help in donating toward the COVID-19 fund which will assist those who have been affected financially during this crisis. The idea is to have the funds available for our own members and the community around us. Donations can be made on our church website online at https://www.mychurchwebsitegiving.com/App/Giving/hodg4140174 or mailed to the church office at 4140 Hodges Blvd., Jacksonville, FL 32224. As always, your gifts serving God.....changing lives!!
Have Coronavirus Concerns?
&
for our church related resources
Follow Us!
/?php get_sidebar(); ?>