"BE HAPPY IN THE MOMENT, THAT'S ENOUGH.
EACH MOMENT IS ALL WE NEED, NOT MORE."
~ MOTHER TERESA
Youth News & Events
Our Youth will be leading the worship service this Sunday.
Come worship with us and support our growing youth ministry!
Blood Drive – Sunday, August 25, 2019
August 25, 2019
8:30 a.m. – 1:00 p.m.
The red bus will be here at Hodges. Donate blood and get a free OneBlood cooler!
Contact Tim Keeley for more information 904-314-3374
Our Next Hearts and Hands Offering
August 25, 2019
Bring your coins for the "noisy offering" along with your dollars for the Hearts and Hands Offering on the fourth Sunday of each month. Help the Jamaica Mutual Mission of the Presbytery. Click the link below for more information on how your generosity supports this mission.
http://www.staugpres.org/committees-ministries/mutual-mission/
Two Sunday Services will resume on September 1, 2019
9:00 a.m. Contemporary Worship
10:00 a.m. Education Hour
11:00 a.m. Traditional Worship
Children & Youth Ministries Teacher Training
August 24, 2019
10:00 am-noon
Contact Debbie Abbott 904-223-6922
Church Office Closed

September 2, 2019
WEDNESDAY NITE LIVE
1st and 3rd WEDNESDAYS OF THE MONTH
Starting Wednesday, September 4, 2019
6:00 - 7:00 pm
Feel free to bring your dinner and join us in the Fellowship Hall. Activities for all ages.
Pastor Jon will be leading the adults in a series titled On Nehemiah: Going Deeper
Mid-week Middle Wednesday Nights
Mid-week Middle
Wednesday Nights
6:00 -7:00 PM​
Middle School youth are invited to join on Wednesday nights starting September 4, for fellowship, games, and a devotional. Some nights the youth will engage in fellowship by sharing a meal together as well. Hope to see you there!
Contact Dakota at dakota@hbpcusa.org
New Member Class
Find out what it means to be a part of our family.
New Members Class
September 8, 2019
12:15 - 3:00 p.m.
Please join us right after the 11:00 a.m. service. Lunch will be provided. Child care available.
Registration is required, please call the church office.
Betty's Buddies
September 12, 2019
11:30 a.m.
Salt Life
1018 3rd St North
Jacksonville Beach
Contact Mary Blanchard 904-619-6378 or Lynn Holmes 904-524-2134
Save the Date – HBPC Fall Festival
October 19, 2019

HBPC Fall Festival
Saturday, October 19, 2019
3:30-6:00 pm
HBPC Mission Trip
Panama City, Florida
November 10-16, 2019
Hurricane Michael hit the Florida Panhandle in October 2018. Although the storm is long over, the damage to homes and businesses remains. HBPC, in coordination with Presbyterian Disaster Assistance, is planning a mission trip to Panama City.
- The 4 1/2 hour trip to Panama City will be provided.
- Volunteers will be staying at Gulf Beach Presbyterian Church. Please bring your own linens, pillows and sleeping bags.
- Kitchen facilities will be available for breakfast and preparing sandwiches for lunch. We will visit local restaurants for dinner.
- A $120 deposit made payable to HBPC is required to cover the cost of lodging. Other expenses such as meals and incidentals are not included.
Please contact Jim Pellot at 904-992-8711 or pellot1@bellsouth.net for an application or additional information.
Arlington Community Services
We are so thankful to have fed 325 families and helped 20 with JEA/rental assistance in July. We are blessed daily by your generous donations. We are feeding twice as many people as we did last year!
We are prayerful, as we help families in need, that we might receive the following items:
Powdered milk, canned/dry potatoes, Hamburger and Tuna Helper, canned fruit and tomatoes, baked beans, spaghetti sauce, Jiffy cornbread mix, rice or pasta sides, peanut butter, jelly, gently used children's books and new T-shirts size L-XL for the homeless.
Summer Sunday School
ADULTS:
We Make the Road by Walking: 9:00 a.m., Sunrise Room
CHILDREN:
4 and under - 8:45 a.m., Nursery
Summer Bible Study
Wednesdays at 11:00 a.m.(class will be held at 1:00 p.m. on June 26)
Join us in the Fellowship Hall as we study the "Noom Series" by Rob Bell. Each class stands alone so join us anytime.
Childcare available upon request.
Summer Worship Schedule
We have begun our summer schedule with one service on Sundays at 10:00 a.m.

Women's Summer Bible Study
Women's Bible Study has been cancelled for the summer. They will resume September 4, 2019 at 9:15 a.m.
QUESTIONS? Email Debbie at dabbott@hbpcusa.org
Hurricane Season – Emergency Preparedness Guide
As hurricane season has officially started, the HBPC family needs to start thinking about preparations again this year. Clink the link below to view the City of Jacksonville's 2019-2020 Preparedness Guide.
http://www.coj.net/departments/fire-and-rescue/docs/emergency-preparedness/get-ready/jaxready-emergency-preparedness-guide-2019-final.aspx
Men! Bagels and Bibles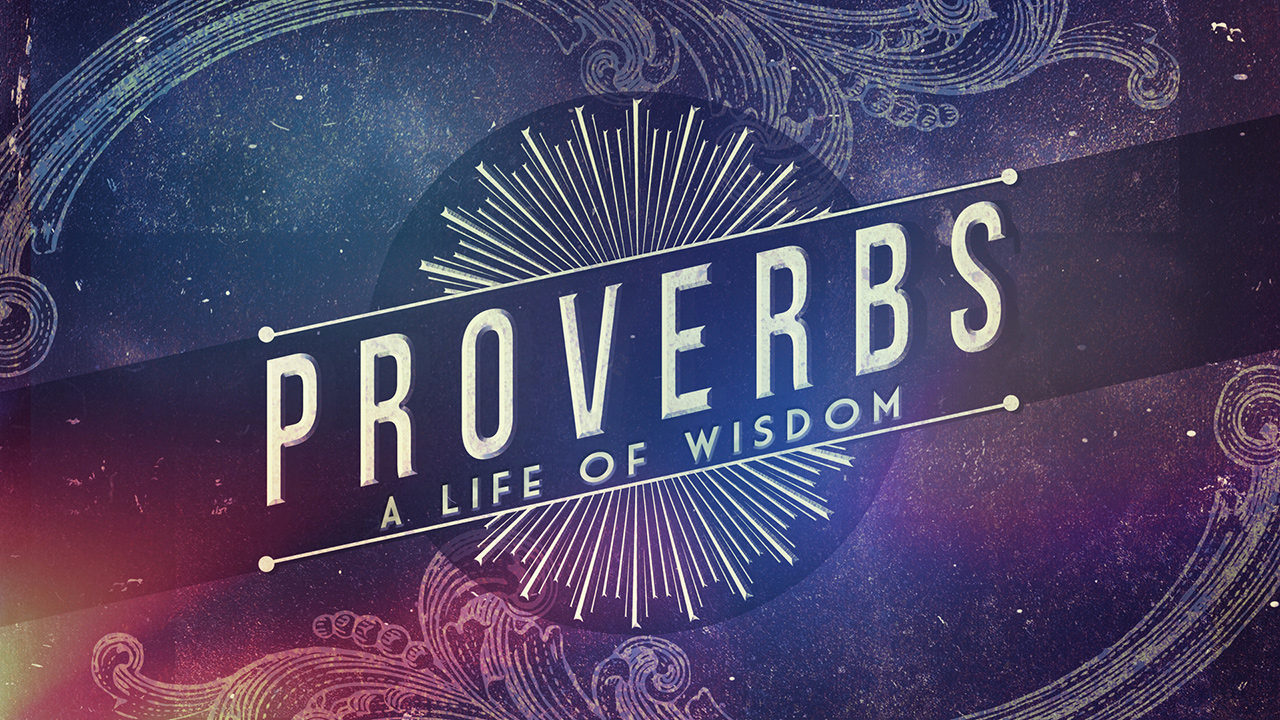 Bagels and Bibles 
Wednesdays, 7:00-8:00 a.m.
Bagels and Bibles, the early Wednesday morning men's study group, is starting a new 12-week study of Proverbs starting March 13. Proverbs is an ancient book of very practical wisdom on how to live life and how to relate to one another. Through study and discussion participants are sure to become more skilled in their ability to live a godly life. The wisdom presented in Proverbs is timeless. This study will run through the end of May.
Join us for bagels, coffee, some energizing discussions, and Christian fellowship in the Fellowship Hall. We will have you out and on your way by 8:00 a.m. You are sure to be blessed! Contact George Ross with questions 904-223-4284
Please be aware worship will be moved to the Fellowship Hall until the repairs in the sanctuary are complete.
Please be mindful that while the Fellowship Hall is set up for worship, activities that are usually held there should be moved elsewhere until the repairs are complete.
RECYCLE
It has come to our attention that we need to be careful not to place plastic of any kind into our paper recycle bin in the parking lot. One specific example mentioned was the little plastic windows on mailing envelopes can spoil a batch of paper being recycled. It only takes one small piece of plastic to ruin a batch. Please be careful and ensure that if you have any envelopes with the plastic window that you remove it before placing the paper in the bin.

Also, the Times-Union recently ran an article about recycling. One item that we have mentioned before, and to remind you of again, is to remove all paper labels from metal cans before recycling the cans. Similar to above, a paper label can ruin a batch of recycled metal. And, we have the perfect place for those labels, yep, our recycling bin!

Thanks for your efforts in keeping our bin full of recyclable paper only.

/?php get_sidebar(); ?>