"BE HAPPY IN THE MOMENT, THAT'S ENOUGH.
EACH MOMENT IS ALL WE NEED, NOT MORE."
~ MOTHER TERESA
Easter Breads and Butterfly Release
10:00 a.m. Easter Sunday
Why Easter Breads? Jesus is the bread of life! Different countries around the world celebrate with special Easter breads: Paska from the Ukraine, hot cross buns from England, festival loaf from Greece, and babka from Poland.
Please join us on the patio by the Sanctuary (due to worship being held in the Fellowship Hall)  during the Sunday School Hour, 10:00-10:45 a.m., on Easter Sunday morning for this special time of fellowship and celebration.  (The regularly scheduled Sunday school classes will not be held.)  Children and adults are asked to bring their favorite Easter bread, bagel, coffee cake, hot cross buns, etc. to share with our church family. It will be a great time to catch up with each other as well as to celebrate the Good News of Christ's resurrection.
AND… at 10:30 a.m. we will gather around our beautiful flowery cross and release the butterflies, a symbol of new life.
VBS
June 24-28, 2019
9:00 a.m.-12:00 p.m.
Register and pay on our church website: https://hbpcusa.org/events/vbs
**Children must be 4 by September 1, 2019‌**
EASTER BREADS
Easter Sunday,
10:00-10:45 a.m.
Children and adults are asked to bring their favorite Easter bread, bagel, coffee cake, hot cross buns, etc., to share with our church family. Please join us on the patio by the sanctuary during Sunday School hour on Easter morning. It will be a great time to catch up with each other as well as to celebrate the Good News of Christ's resurrection. Butterfly release at 10:30 a.m.
Flowering the Cross
Everyone is invited to bring flowers on Easter Sunday to decorate our outdoor cross. A symbol of death, darkness, pain and hopelessness is transformed into something beautiful, new and alive in celebration of the Resurrection of Christ.
HBPC YOUTH PRESENTS

A Mystery Dinner Theater at
Hodges Boulevard Presbyterian Church
Saturday, April 27
5:00 to 8:00 p.m. – Fellowship Hall
The year is 1948. The atmosphere is thrilling and sensational.
Penelope Parker presents her final radio show before heading to New York for all new television productions. Yet, not everyone is celebrating. The envy of others at the radio station brings a variety of reactions including resentment, betrayal, deception and thievery. Will treachery and injustice rule? Or will you be the winning hero by solving the mystery and finding the guilty culprit?
Don't miss the fun, food, and prizes! Do dress 40's style.
COST: $30/adults, $20/kids 10 and under
Tickets available for purchase starting March 17 between services or from the church office during the week.
Questions? Contact Debbie Abbott at 904-223-6922 or dabbott@hbpcusa.org
Jumbo Shrimp Games
It's that time of year when we start thinking about Jumbo Shrimp daytime baseball. There are four Jumbo Shrimp Businessperson Special games. Milton will drive the church bus. You can get a seat, hot dog and beverage for $15. No reservation needed. Tickets will be purchased at the game. Meet at the church and bring a friend.
Upcoming games:
Monday, April 29, departing church at 11:00 a.m.
Wednesday, May 15, departing church at 11:00 a.m.
Tuesday, June 11, departing church at 11:00 a.m.
Preschool Changes
Starting May 1, 2019, the Preschool will close their newly installed door in the hallway while classes are in session. The doors will close at 8:00 a.m. and reopen at 3:15 p.m. If you are not employed by the Preschool, you must be accompanied by a preschool employee during this time. This includes visitors, church members, church staff, and volunteers. If you need access to the Preschool, please call the Preschool office or enter through the Preschool exterior door. This new policy includes the use of the Sunrise Room and storage closets. Any meeting set ups, cleaning of closets, etc., will need to be scheduled after school hours. Thank you for your help in keeping our students safe and our school in compliance with state regulations
2019 Graduates
If you have a graduating senior this spring from either high school or college please let us know in the church office.
Pastries with Parents (of kids thru 5th grade)
Sunday Mornings at 10:00 a.m.
Room 1
Beginning Sunday, this class will be studying the 5 Love Languages of Children by Gary Chapman and Ross Campbell. The cost of the book is $10. Parents will take home a "love" quiz for their children to answer. This will key the parents in on what their child(ren)'s love language is. Join them this Sunday. There is a chair being saved just for you! Questions? Call Nichole Bigay at 904-566-0945.
Sunday School
We will be worshiping in the Fellowship Hall while repairs are being made to the sanctuary. Sunday School classes will meet as follows:
Nursery: Children up through age 4
Room 1: Parent Class – The 5 Love Languages of Children
Room 2: Children's Worship
Room 3: Sunday School (K-5)
Room 4: Sr High & Mid High
Sunrise Room: Sonrisers
Debbie's Office: We Make the Path by Walking
2019 Lenten Devotionals
Available for pick-up in the church office.
Cultivate (verb): to prepare and use for the raising of crops; to foster the growth of; to improve by labor, care, or study; to refine; to further; to encourage.
Lent is a season of spiritual gardening, of inviting God to unearth in us what lies fallow, what needs to be tended, and what needs to die for new life to emerge. This year, our lectionary offers us images and stories with themes of earthiness and grit.
Each of you will be receiving a special devotional so you can intentionally think and pray about what you would like to cultivate or let go in your lives. Stop by the office and see what we are cultivating and letting go.
Youth News & Events
Easter Weekend! This Sunday is all about celebrating the Resurrection and being with your family, so there will be no youth gatherings. BUT… Saturday, April 20, is all about the Easter Egg Hunt at church, and we need YOUR help! Youth and their friends are invited to help hide eggs, run games, and manage the fun. Please plan to join us from 3:00 – 6:00 p.m.
Save these dates!
-End of Year Pool Party, May 19: The youth have had a great year and we want to CELEBRATE! Join us at the Bigay's home on May 19 for friends, food, and swimming. Stay tunes for more details.
-Summer Camping Trip, June 21-22: Join your friends for a really fun overnight adventure! We will gather at church on Friday evening, June 21, and go to Goldhead Branch State Park. Kim and Darren Ross and Becky Harkness have agreed to chaperone. We should return around 6:30 p.m. on Saturday June 22. Please RSVP to Becky Harkness by June 1 if you would like to attend.
-Mystery Dinner updates: Dress rehearsal went really well, and this is going to be an awesome show! If you are still working on memorizing your lines, keep in mind that the show is LESS THAN TWO WEEKS AWAY, so it's time to commit those lines to memory. You can do it!
Please be aware worship will be moved to the Fellowship Hall until the repairs in the sanctuary are complete.
Please be mindful that while the Fellowship Hall is set up for worship, activities that are usually held there should be moved elsewhere until the repairs are complete.
Men! Bibles and Bagels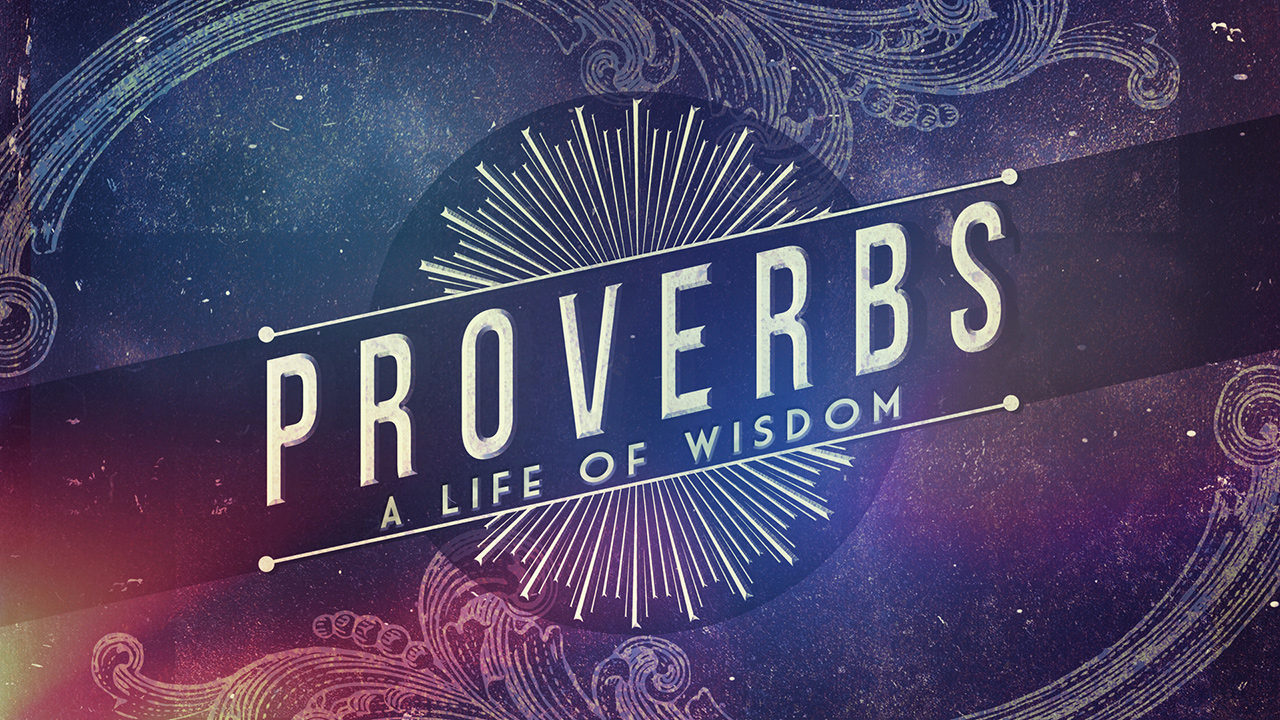 Bibles and Bagels
Wednesdays, 7:00-8:00 a.m.
Bagels and Bibles, the early Wednesday morning men's study group, is starting a new 12-week study of Proverbs starting March 13. Proverbs is an ancient book of very practical wisdom on how to live life and how to relate to one another. Through study and discussion participants are sure to become more skilled in their ability to live a godly life. The wisdom presented in Proverbs is timeless. This study will run through the end of May.
Join us for bagels, coffee, some energizing discussions, and Christian fellowship in the Fellowship Hall. We will have you out and on your way by 8:00 a.m. You are sure to be blessed! Contact George Ross with questions 904-223-4284
Women's Bible Study
Wednesday, March 6th 9:15 a.m. - 10:30 a.m.
Childcare available
There's a way that beckons you into more time, more meaning, more authentic relationships. There's a way, especially when things aren't shaping up quite like you imagined, that makes life take the shape of more—more
abundance, more intimacy, more God.
Special Lenten Study Begins March 6
Join Women of All Ages & Stages
Wednesday Mornings from 9:15-10:30
Fellowship Hall
The Broken Way by Ann Voskamp
Cost $12 for the Book | $8 for the Study Guide
QUESTIONS? Email Debbie at dabbott@hbpcusa.org
RECYCLE
It has come to our attention that we need to be careful not to place plastic of any kind into our paper recycle bin in the parking lot. One specific example mentioned was the little plastic windows on mailing envelopes can spoil a batch of paper being recycled. It only takes one small piece of plastic to ruin a batch. Please be careful and ensure that if you have any envelopes with the plastic window that you remove it before placing the paper in the bin.
Also, the Times-Union recently ran an article about recycling. One item that we have mentioned before, and to remind you of again, is to remove all paper labels from metal cans before recycling the cans. Similar to above, a paper label can ruin a batch of recycled metal. And, we have the perfect place for those labels, yep, our recycling bin!
Thanks for your efforts in keeping our bin full of recyclable paper only.
Arlington Community Services – NEEDS
Currently there is a need for: Jiffy Cornbread Mix, toilet tissue, paper towels, individually wrapped tooth brushes, toothpaste, bar soap, Bus Passes, and new wash cloths for their homeless packs. If you can assist with any of these items, please drop them in the blue bins in the church office. Thank you.
Position Available – Director of Youth Ministries
Hodges Boulevard Presbyterian Church, is looking for an energetic person, passionate about ministry with youth and with experience in creating/directing multi-faceted programs for youth. Responsibilities include planning events & group activities; conferences & mission trips; visiting youth & their families; organizing & implementing educational programs; & recruiting volunteers. 
Required: a lifestyle demonstrating an understanding of the grace of Christ, the love of God, & importance of peace & unity in the church; a firm understanding of the Reformed tradition of the Christian faith with previous relevant experience including social networking and previous church employment and/or evidence of relevant work.   
Forward your resume with cover letter including your Statement of Faith to renee.wilson@ministryarchitects.com.
Director of Youth Ministries Search Update
UPDATE FROM THE DIRECTOR OF YOUTH MINISTRIES SEARCH COMMITTEE: We are continuing to work through many avenues to find the person God is preparing for us. While we have used numerous tools (public website job board, surrounding Presbytery job boards, local colleges, Presbyterian affiliated colleges and universities in surrounding states) we are disappointed at the limited response of qualified candidates.
If you know of anyone whose qualifications match our needs, please have them check out the posting and send their resume to us.
We are exploring working with a consulting firm, recommended to us by a pastor in this Presbytery, who specializes in assisting churches with staffing needs.
We ask that you continue to pray for us.
Marie Hix
Church Life App
Do you have a Smart Phone?   Would you like to have instant connection to our Membership Directory? This "smart" directory allows you to view a member's picture, home address, email address and phone numbers; "click" to send a message, an email, and even click address to get a map! 

Our Deacon moderator Mark Johnson requested each deacon download this App, and now he wants every member who has the app to update it with a picture to assist deacons in member recognition. 

Each member can update our member database by changing addresses, phone numbers and adding his/her picture. A change request is submitted and reviewed by our office professional who accepts the change to our system. 

Here are the easy steps: (1) Download the app Church Life from your App Store on your phone, (2) Email our administrator Margaret Fulton mfulton827@gmail.com  who will give you a password.   Once you login the first time with your email and your password, the app saves it, so you don't have to bother again. The App uses the church database powered by ACS Technologies, the number one leader in church software. There are different security levels, and member logins use only the basic information that you see in our printed directory.

/?php get_sidebar(); ?>